Communicating River Form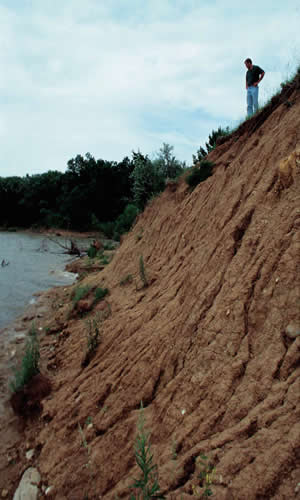 Later application of the material in this FGM Module training will enable you to create an initial classification your region's rivers. Using a proven classification will allow you to provide a standard frame of reference for communicating between RFC's on river types and expected flood dynamics as a function of Stream condition and morphology.
This river, for example, would be initially described as having a low entrenchment ratio, apparently having abandoned its Floodplain, and likely with a higher width to depth ratio than the pre-disturbance level.
Image Courtesy of NRCS IA