Predicting River Adjustment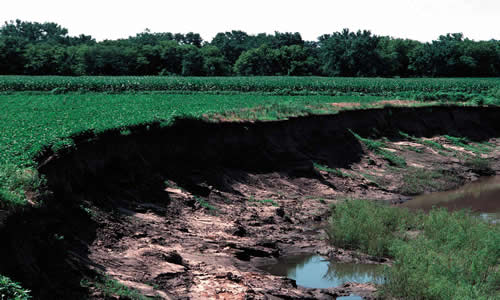 Advanced training in FGM will build on this training, and should bring increased understanding of flood water energy dynamics through development of river specific hydraulic and sediment relationships. These relations would enable advanced, quantitative prediction of Stream stability and adjustments in channel plan, pattern, and profile features.
In this image, a FGM analysis of the site prior to the failure might have revealed the likelihood of bank collapse and successive river widening.
Image Courtesy of NRCS IA