Revisiting Impacts of River Adjustment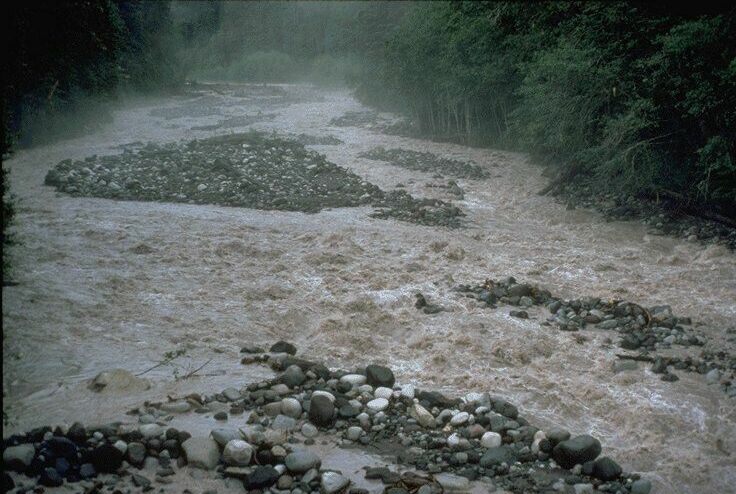 Channel evolution shown on the earlier page revealed adjustments to the river dimension, or cross-section. Changes in river dimension are linked to changes in river pattern and profile. The bulk of these changes often happen during storm event flow.
River incision is often triggered by steepening river slopes, which would be evident in graphs of longitudinal Elevation change, or river profiles. This steepening pushes the river slope closer to the Valley slope, and decreases Sinuosity through removal or reduction of river Meanders. Changes in Meander geometry are evident in assessment of river pattern, as illustrated in the plan image shown on this page.
It is important to note that river pattern, profile, and dimension are fundamental and inter-connected to FGM assessments of a river system. Even prior to an introduction to FGM theory, a practicing river scientist or manager is likely to see connections between river stability, river flood dynamics, and river pattern, profile, and dimension. One example is that a river moving from highly sinuous to relatively straight by the reduction of Meanders will experience shorter flood travel times. Other examples connecting FGM and river assessment will be given later.
Image courtesy of FISRWG